Gifted from Childhood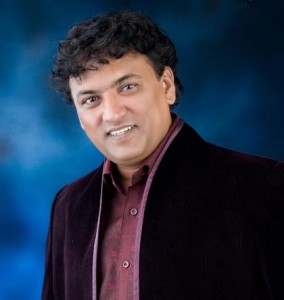 Born and brought up in a Christian family, Sunny Vishwas always had a great interest in music. He started singing at only seven years of age but due to financial constraints his parents could not afford to give him professional music training. So he prayed for God to teach him how to play the guitar and his prayer was answered. He learned how to play guitar in only seven days. At that time he promised God that he would play music only for HIS glory.
Fame and Glory
As time went by Sunny developed into a renowned musician and gradually associated himself with a famous secular band called Melody Makers. He played with various bands in and around Maharashtra, India. During his seventeen years of association with the secular band he performed live shows with many play back singers, music directors and film stars and also was awarded numerous trophies for solo performances. However during this season he neglected the promise he made to God.
Bollywood Sacrifice
He was offered a chance to launch his secular album through a music company called Orange Music in Mumbai. This was the chance of a lifetime, an opportunity to make a big career in the Bollywood music industry. But as the deal was about to be finalized, the love of God once again touched him and he felt Jesus calling him. God reminded him about the promise made in the past and from then on he was transformed. From that point on Sunny recommitted himself to utilize his gifts and talents only for the promotion of God's Kingdom.
Blessing from Heartbreak
God used him to glorify His name in the same auditoriums where he first performed secular music. He worked as a music teacher in some of the prestigious schools in Pune. God started giving him heart-touching songs as he would pray and worship while working. One day he was asked to resign from his job. In his brokenness he prayed and cried out to God. As tears rolled down his cheeks and fell on the piano keys, God gave him one of his most anointed songs, "Prathan mai tujse karu." This song became a blessing to many lives giving people hope in Jesus Christ and a reason to live.
Since that time, Sunny Vishwas has recorded numerous projects, both as a solo artist and as the featured worship leader.
Baadal Pe –2000 .
Easter & Good Friday Worship (Live video)– 2003
Swargiya Saamarth – 2004 (Released by Father Berkman, Chennai)
Taiyaar Raho – 2006
On Earth as in Heaven (Live Hindi worship video) – 2008
Yeshu Tera Dhanyawad – 2012
Amazing Testimony!
During his early ministry days an incident which inspired him to serve God. A women who was on her death bed and was totally not responding, God put in her daughter's heart to make her listen to one of his songs " Baadel Pe" through the head phone .As this song was been played Gods power touched her and she was revived & miraculously she started responding.
Mighty Impact for God
God has been using him across India and has given opportunities to lead worship with mighty ministers and preachers such as:
•     D.G.S Dinakaran (Chennai)
•     John Rabindranath (Tamilnadu)
•     Pastor Paul Yonggi Cho (South Korea)
•     Actor Johnny Lever (India)
•     Rev. Sam Kamleson (United States)
•     Patrick Joshua (National Prayer Network)
•     Evangelist Rambabu (New Creation Ministries)
•     Pastor S.R. Manohar (Bangalore)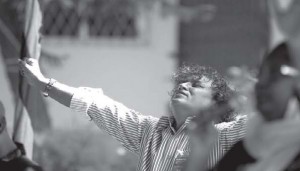 … and many more.
Transforming India through Worship
Responding to God's call, in 2008 Sunny was ordained as a pastor. He now leads a congregation named Heavenly Harmonies Church in Pune, India. God has been adding professionally acclaimed musicians and worship leaders to his team. Meanwhile God continues to use him to train and mentor people in music, singing and worship leading. Sunny is raising up a great army of worshipers who worship God in spirit and in truth.
Through Sunny's songs and anointed worship leading ministry, God is uniting pastors, leaders and churches and many cities are experiencing the mighty presence of God.
Sunny Vishwas continues to make his home in Pune where he stays with his wife Savita and two children Abhishek and Rohiel. His deepest desire is to share with this generation the gifting that God has placed over his life, and to see people ignited with a passion for God that will change their destiny.