When was the last time you saw a crowd of 4,700 – all the way from the stage to the back row – dancing, then shouting, then weeping in the awesome presence of God?
Why is Sunny "MORE than a worship leader?" Because he literally carries the entire audience into the throne room of Heaven. Young or old, few or many, he has captivated everyone within moments of stepping on stage. By the end of the meeting they don't want to leave, but are begging for just one more song or a few more moments in God's presence.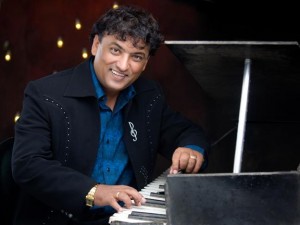 What makes Sunny such a powerful leader? It's not just his melodious voice full of deep love and devotion to Christ. Neither is it just the lyrics of the songs he composes, though these also reflect the very face and character of our holy God. Sunny ministers in a unique, engaging way unlike any worship leader I've seen.
Here is some of what you can expect when you invite him to lead worship for your evangelistic event or conference:
The spine-tingling blast of a Shofar announcing the imminent glory of an awesome God
A highly interactive worship experience in which Sunny teaches the audience his songs along with inspiring actions
A contagious joy that radiates across the auditorium and puts a smile on every face
A fluid transition from celebratory praise into deep worship with people falling on their knees in tears in the presence of God
A piercing message from the Word of God that penetrates right to the heart
A challenge to live for Christ with radical, nation-transforming commitment